Arts Cafe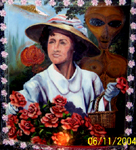 Opening Soon...
Open 7:00 AM to 9:00 PM - Location - Port Richey, FL 34668

Breakfast, Lunch, Supper, Pastries, , 50 kinds of Teas, none alcoholic drinks.

Book your own event or party
1 Day - 7:00AM - 9:00PM
Book your Event's Hall - $250.00 per day - its your responsibility to do any work and interior design for your event,
Welcome
Zaproszoomy
Zapraszamy
Wilcomenn
Buenvenidos!!!
Order your Free Bumper Sticker

Sometimes...
You need to get away from everything...
Do it right!
Sponsors
Copyright © 1994 - Jola LLC, Silesia Group Inc., Artists 4 Humanity Inc.